中文网
Home
>
news
Xu Lijia & Yao Ming Win "Sports Special Contribution Prize" & "Grand Jury Prize"
On January 19, 2013, Annual Awarding Ceremony for 2012 Sports Influential Man, sponsored by CCTV, was held under the theme of Inheritance & Transcendence. SJTU student Xu Lijia and Yao Ming won Sports Special Contribution Prize & Grand Jury Prize respectively. This is not only their personal pride, but also the glory of SJTU.
Xu Lijia has won the first gold medal for Chinese Sports Delegation at London 2012 Olympic Games, the history-making success for sailing in China. Hence, she won the Sports Special Contribution Prize.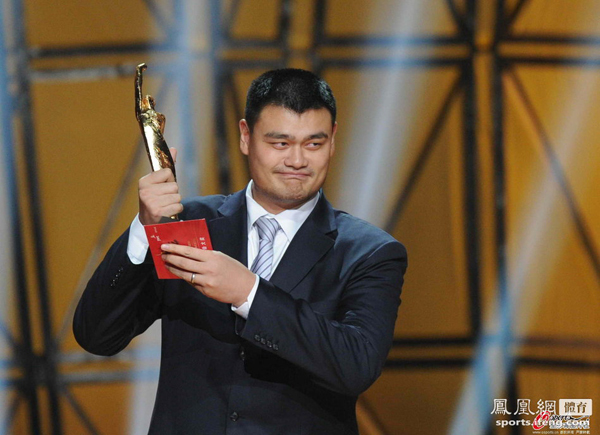 As the judger, Yao Ming won the Grand Jury Prize. He said that he was surprised to win the prize and thanked the Organization Committee for giving him this special honor. Although he is not an athlete now, his athlete career brought us precious memories. For 2013, Yao Ming expected that there would be more community activities, allowing all residents participating in National Fitness.