中文网
Home
>
news
SJTU Delegation Won the Men's Championship in Table Tennis
On July 12, the Chinese table tennis team, represented by SJTU, defeated the Japanese team with 3:0 in mens team at the 27thSummer Universiade in Kazan, Russia, which garnered a gold medal for the Chinese university students delegation.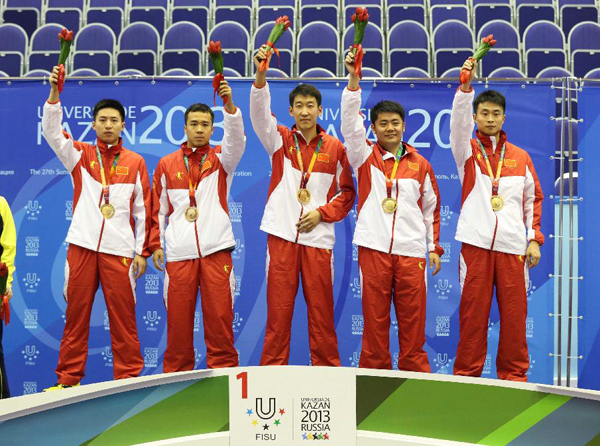 The gold medal was hard-won. During the match, the Chinese table tennis coach and team members pulled together and finally defeated the Japanese team with 3:0.
It is reported that the 27th universiade will be held from July 6 to 17 in Kazan,the capital city of the Republic of Tatarstan, Russia.The 2013 Kazan Universiade features in 351 events in 27 sports. More than 13,000 university athletes, coaches and officials from about 170 countries participate in this universiade.
Mao Lijuan, Director of Department of Physical Education; Liu Qingguang, deputy director of DPE; Prof. Sun Qilin and Coach Ding Song went with the delegation.