中文网
Home
>
news
The 2nd China-US University Sports Week Held at SJTU
On the evening of August 23, the 2
nd
China-US University Sports Week was grandly held on SJTU Minhang campus in Shanghai. Womens Basketball Team from
U.C. Berkeley
arrived at Shanghai that day and played a friendship basketball match with SJTU Team. Yang Liguo, Executive Deputy Chairman and Secretary-General of
Federation of University Sport of China
, Wang Congchun, Director of Sports & Health Secretariat,
Shanghai Municipal Education Commission
,
Sandy Barbour
, Director of Athletics at the University of California, Christ Dawson, Vice Chair of
PAC-12
, Lindsay Gottlieb, Coach of U.C. Berkeley Womens Basketball Team, Xu Yanqin, Senior Manager of PAC-12,
Zhu Jian
, SJTU Vice President,
Xu Fei
, SJTU Vice President, Vice Chairman of Federation of University Sport of China and Chairman of the Chinese University Basketball Association (CUBA), Mao Lijuan, Dean of
the Physical Education of SJTU
, Yu Chaoyang, Secretary-General of the Physical Education of SJTU, and Yao Ming, SJTU student and famous basketball star, together with around 5000 students and teachers, participated in the activity.
Yang Liguo declared the 2nd China-US University Sports Week open. Yang Liguo, Xu Fei and Sandy Barbour, Christine Dawson, exchanged gifts.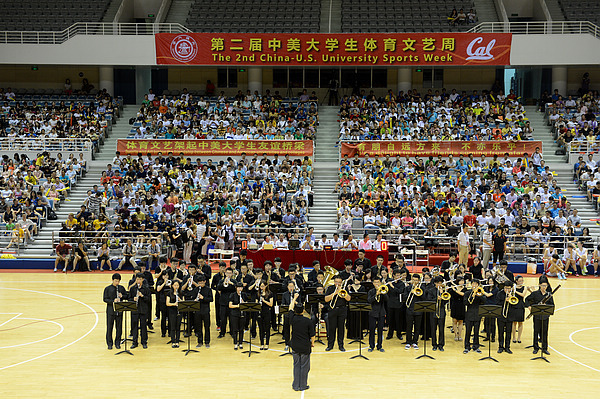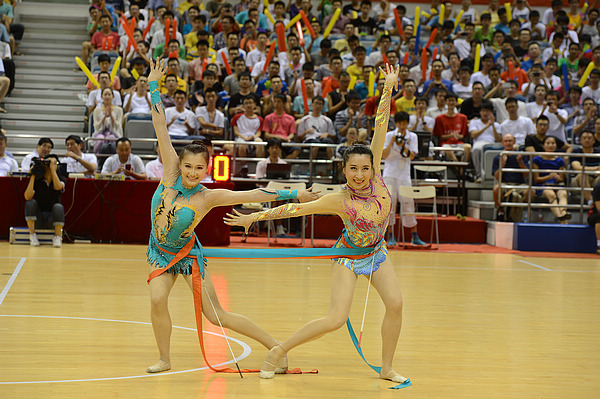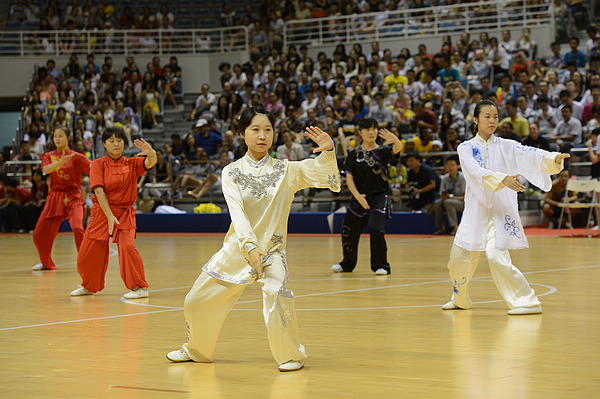 A wonderful show was performed before the audience.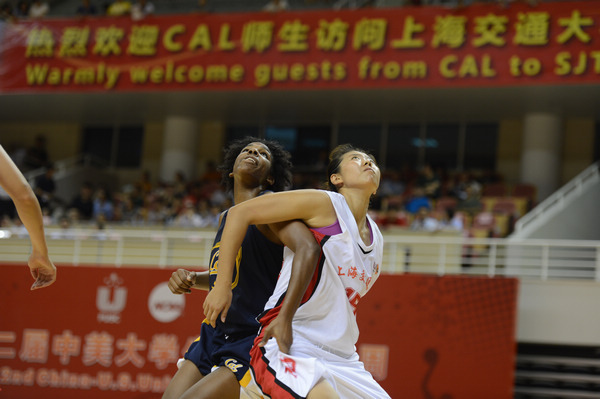 With cheers and applauses, the friendship match between SJTU and U.C. Berkeley, the climax of the activity, started. SJTU beat U.C. Berkeley with the result of 58: 52.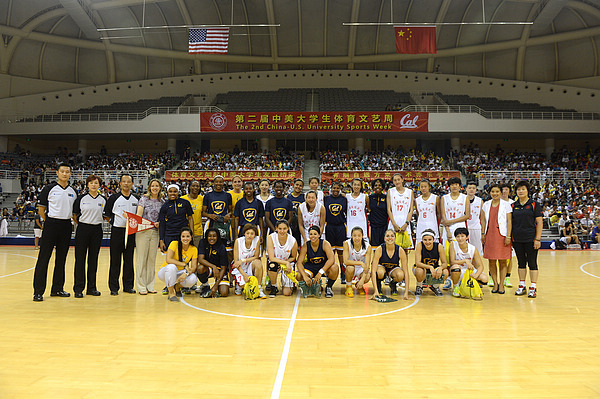 It has been reported that the 2nd China-US University Sports Week is one of the important fruits of the Third Meeting of the China-US High-Level Consultation on People-to-People Exchange. The first China-US University Sports Week was held in Beijing and Shanghai successively in August, 2012. The activities are mainly the exchanges between the university students of the two countries in order to promote communication and learning of arts and sports between the two countries, thus enhancing the friendship between China and US students.