中文网
Home
>
news
Striving in Youth: National Table Tennis Team Visited SJTU
On December 3, the national table tennis team visited SJTU on Minhang campus. Members of the team included Liu Xiaonong, Director of the General Administration of Sport Badminton Center; Liu Guoliang, General Coach of the national table tennis team, who was also a student of SJTU; Huang Biao, the team leader; Kong Linghui, coach of the womens team; Shi Zhihao, former Head coach of the national womens table tennis team and president of Chinese Table Tennis College. The national table tennis team members who also took part in the activity included, Wang Liqin, Ma Lin, Wang Hao, Zhang Jike, Ma Long, Chen Qi, Xu Xin, Shang Kun, Li Xiaoxia, Ding Ning, Liu Shiwen, Guo Yan, Fan Ying, Wu Yang, etc.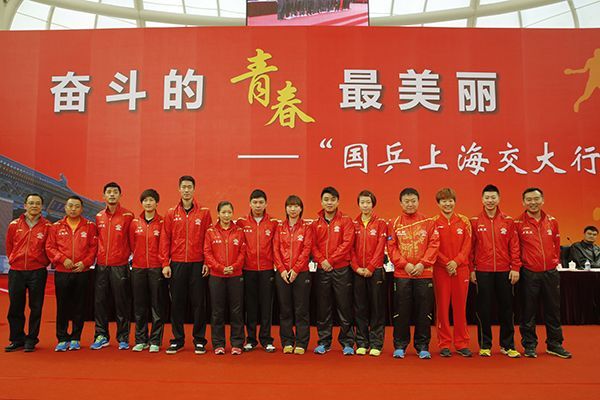 Leaders of SJTU who participated included SJTU Chairperson Ma Dexiu, Vice President Lin Zhongqin, Zhujian, Zhang Anshen, Deputy Director of Sports Commission of SJTU Sun Qilin who is also a chief referee of International Table Tennis Federation, Mao Lijuan, Director of the Department of Sports as well as the Party Branch Secretary Yu Chaoyang. Apart from those participants, world-renowned basketball player Yao Ming and several thousand SJTU staff and students went for the activity. In the activity, the table tennis champions shared their experiences of becoming the first, and showing spectators their superb table tennis skills. Famous sports columns host of CCTV 5 Zhang Bin, Olympic champion Ding Nin and SJTU student Chen Yilin co-chaired the activity.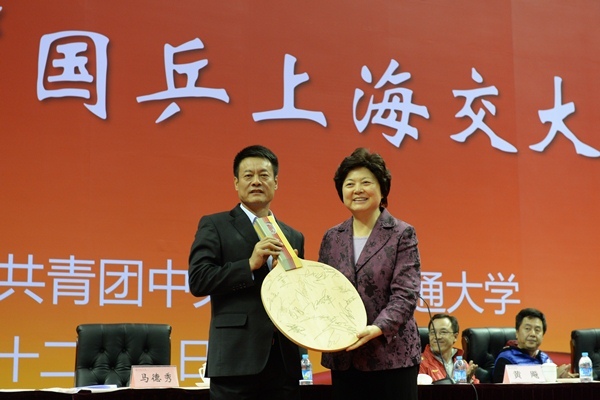 Ma Dexiu, on behalf of Shanghai Jiao Tong University and Liu Xiaonong, on behalf of General Administration of Sport offered each other their presents.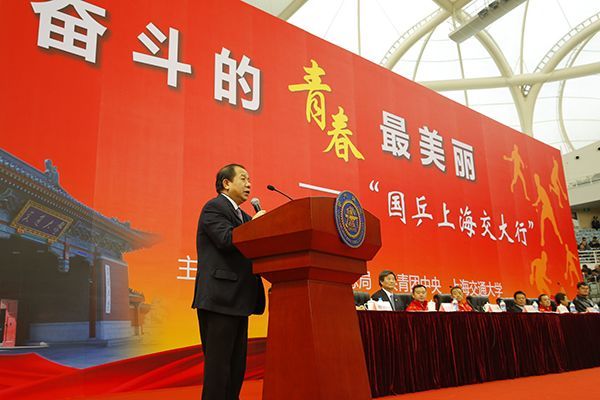 Lin Zhongqin, on behalf of SJTU welcomed all members of the national table tennis team.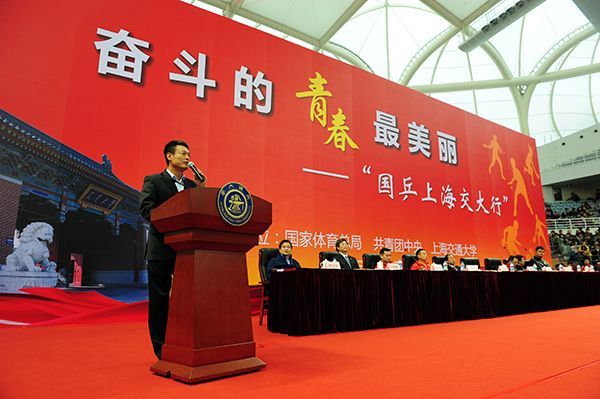 Liu Xiaonong pointed out that sports is an important indicator of social development and human progress.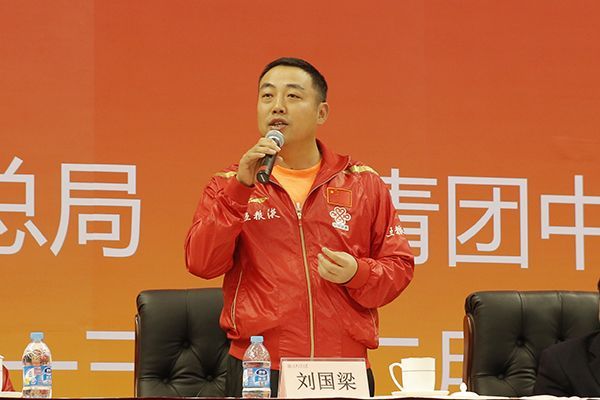 Liu Guoliang introduced the third entrepreneurial background of the national table tennis team, and Huang Biao noted that the promotion in the third entrepreneur is to make more people enjoy playing table tennis.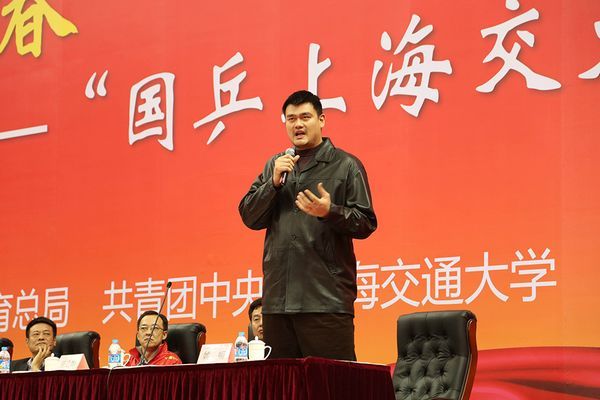 Yao Ming shared with audience his understanding toward the combination of sports and education. He holds that sports is part of education and virtue, intelligence, sports and labor should be complimentary to one another.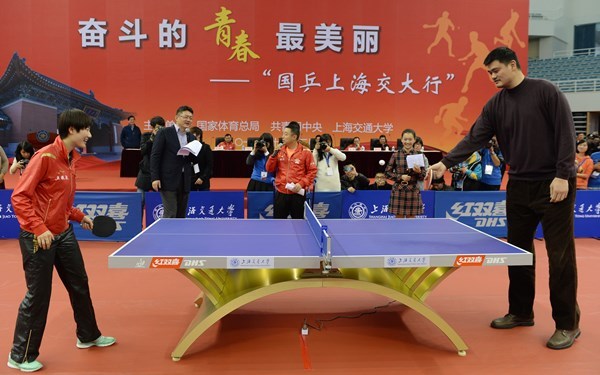 During the activity, Yao Ming, Liu Guoliang and Ding Ning showed together their skills and made relevant communication. In the end, the top three prizes for basic skills performance were awarded to Wang Liqin and Wang Hao group, Ma Long and Zhang jike group, as well as Ma Lin and Xu Xin group. Ma Dexiu, Liu Xiaonong, Shi Zhihao, Lou Shihe and Yu Chaoyang represented the awards to the winning groups.