中文网
Home
>
news
Land Rowing Machine Challenge Match Held in SJTU
On January 1, 2014, the Land Rowing Machine Challenge Match of Shanghai Citizens Sports Leagues was held in Jingjing Square,SJTU. Li Yuyi, Director of Shanghai Municipal Sports Bureau; Wang Ping, Vice Director of Shanghai Education Committee; Li Weiting and Sun Weimin, Vice Directors of Shanghai Municipal Sports Bureau; Wei Yulai, Chairman of Shanghai Ships and Boats Sports Association; Zhang Yi, Chief of Mass Sports Department of Shanghai Municipal Sports Bureau; Zhu Jian, Vice President of SJTU; Mao Lijuan, Director of Department of Physical Education(DPE); Yu Zhaoyang, Party Secretary-General of PE Department, attended the activity. There were 24 teams from universities participated in the challenge match. Mao Lijuan hosted the opening ceremony.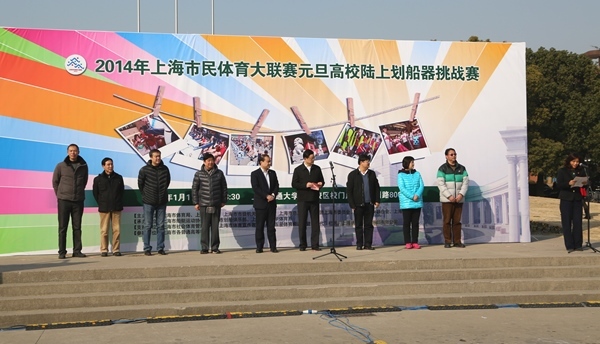 On behalf of SJTU, Zhu Jian extended sincere thanks and warm welcome to guests, players, referees, teachers and students.
Li Yuyi announced the opening of the match.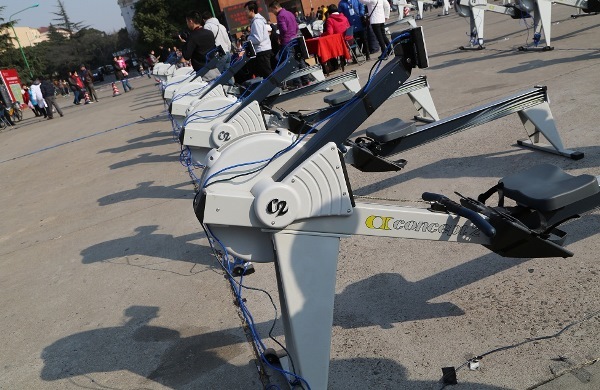 There were 50 rowing machines. Simulating the rowing athletes, all players spared no efforts to row the machines.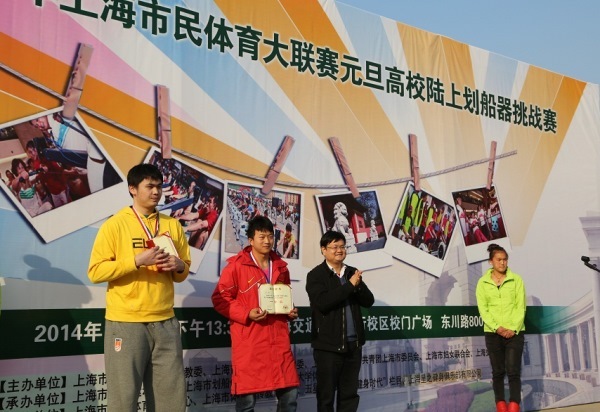 First prize of mens individual 500-meter match
First prize of womens individual 300-meter match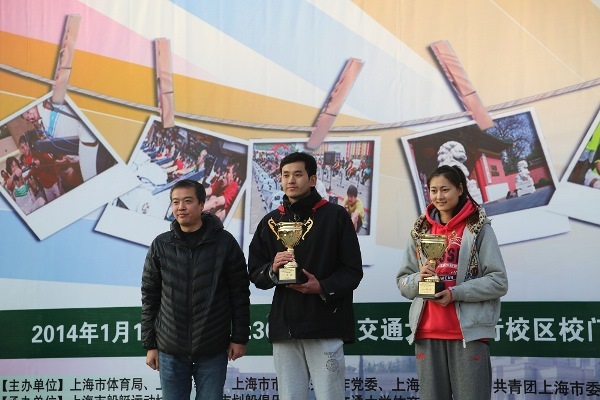 First prize of groups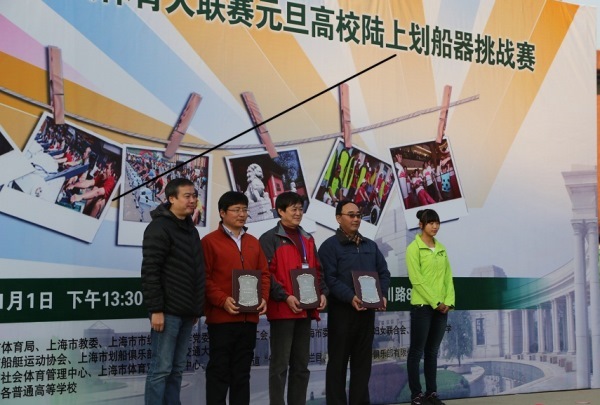 Excellent organizers
SJTU teams
SJTU swept the first three prizes of men and womens individual and also the first prize of groups.