中文网
Home
>
news
SJTU 45th Sports Meeting Grandly Held
November 21, SJTU held the 45th sports meeting, with laughter prevailing on campus and colored banners fluttering at Guangming Stadium.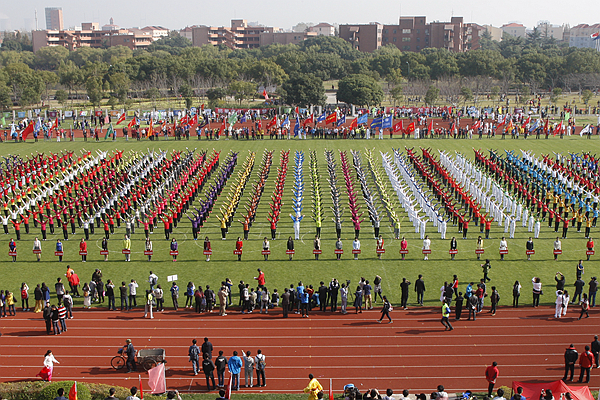 More than ten thousand people attended the opening ceremony, including Wang Xiangqun, Managing Vice Chairman of Shanghai Teachers Union, Wang Wenhui, Director of Jiangchuan Street Office, Minhang District of Shanghai, SJTU leaders such as Jiang Sixian, Zhang Jie, Guo Xinli, Wu Dan, Zhu Jian, Zhang Ansheng, Hu Jin, Xu Xuemin and leaders of affiliated hospitals, administrative branches, schools, and subordinate units as well as representatives of teachers and students.
One of the most impressive parts of opening ceremony was the parade show, which was newly added this year. The meeting flag guards comprised six renowned athletes, including Wang Liqin, a former Olympic table tennis champion, Pan Xiaoting, the Queen of Nine-Ball, Chen Yongqiang, a former shooting world champion, Sui Lu, a former gymnastics world champion, Cui Xiaoxue, a former member of China womens Olympic basketball team, and Zhu Yingwen, a former swimming world champion, which added an ambience of Olympics to this meeting. After the champion team come the parade matrixes one after another, which were composed of representatives of 63 teams from different schools, research institutes, and administrative offices, etc. Their creative and interesting performances thoroughly showed their distinct characteristics and the fine spirit of the staff.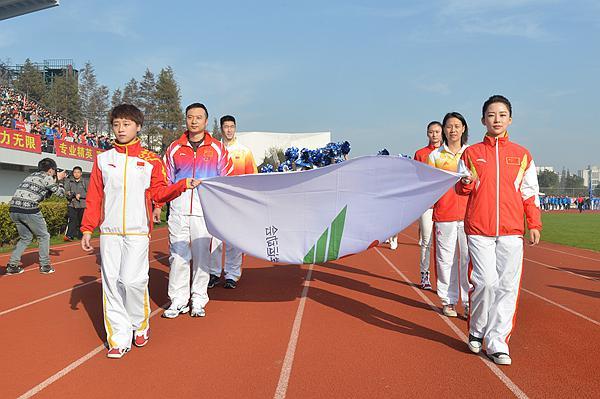 The sports meeting was opened by Jiang Sixian, Chairperson and the honorary chair of the organizing committee, following President Zhang Jies opening speech. Along with the spectators acclamation, a flock of doves soared into the sky, symbolizing the quality of amicability and perseverance of SJTU people.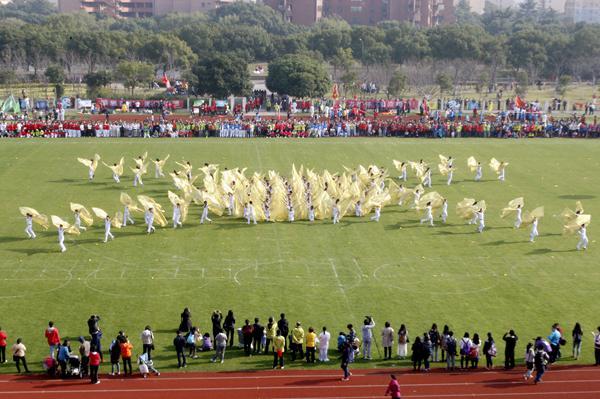 At the opening ceremony, around 1,000 students performed a spectacular and significant five-movement mass gymnastics named Sail for Dream. 61 teams competed in the match of the ninth edition of Radio Calisthenics, and 21 teams in the contest of Tai Chi. Their energetic moves on beat reflected their great confidence. In addition, Fsquare, an SJTU student dance association, performed aerobics which demonstrated their youthfulness and vitality. In the interval of games, SJTU leaders and other distinguished guests conferred nameplates to 17 staff sports associations like that of soccer, basketball, long-distance running, tai chi, and yoga, etc.