中文网
Home
>
news
SJTU Winter Running Held
At the 79th anniversary of the December 9th Movement, Winter Running was held on the east lawn of SJTU. Zhang Jie, President of SJTU, Fang Xi, Secretary of the Communist Youth League of SJTU, Chen Meng, Deputy Secretary of general Party in Physical Education Department, Zhu Fengjun, the Student Sports Federation Consultant, Wu Chao, Deputy of the Communist Youth League of SJTU attended the activity. More than 1000 students from twenties departments and thirty-six sports associations took an active part in the running.
Zhang Jie first delivered a brief speech, and then the running began in high spirits with flags waving. A delegation caught peoples eyes, as it consisted of white haired old professors but with young and sportive hearts. They served as a model for the young generation. Zhang Jie warmly greeted them.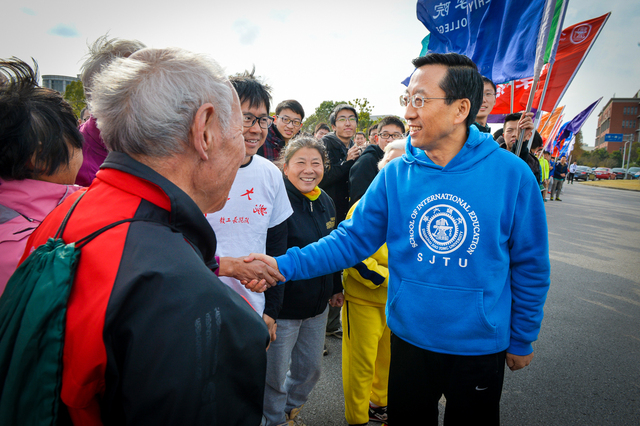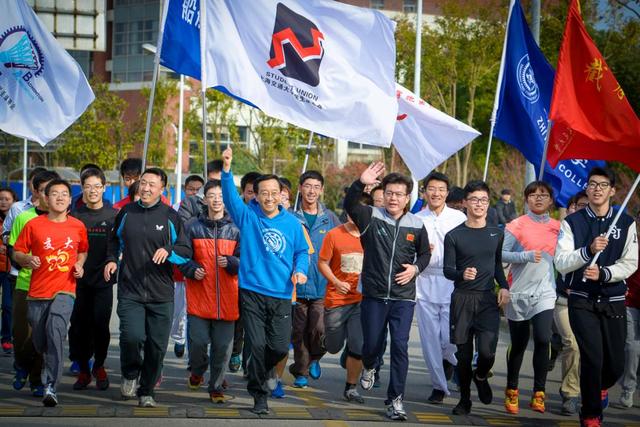 The healthy activity of running encouraged students to learn from the history, the descendents and to persistently strive for a better life.